【Fast drying floor 】 with the Xiaomi water spray mop you don't need not long to wait until the floor dry out, a little water-resistant, lightly moist and quick gets wet.
【Only 750g light in weight 】 it weighs only 0.75 kg, so it can easily be lifted. You can use it to the whole house to clean it, without being Ermüdet.
【Carbon micro fibre mop cloth 】 eliminates dirt layer, water absorption layer, adhesive layer, perfect mop to even the toughest dirt, oil stain, pigment in hard to reach corners of your house easy and quick.
【Swivel angle: 360 degrees 】 mop allows turning, offers with the most situation Wall/Chair/Sofa/Bed/Bed/Ceiling Corners.
【Measurable and user-friendly design 】 2ml water lightly moist: Xiaomi Mijia water spray mop allow for the right amount of moisture that work out dries, after the mop Weggeschleppt.95 cm Width spray range: The mop rod can be adjusted, so that the press spray area can be 95 cm. With a wide base they form a Fächerförmigen, consistent spray area, of the Save Time Running.. 0.35L water tank: One Charging for 100 ˚ surface, nailed 1.2 m mop stick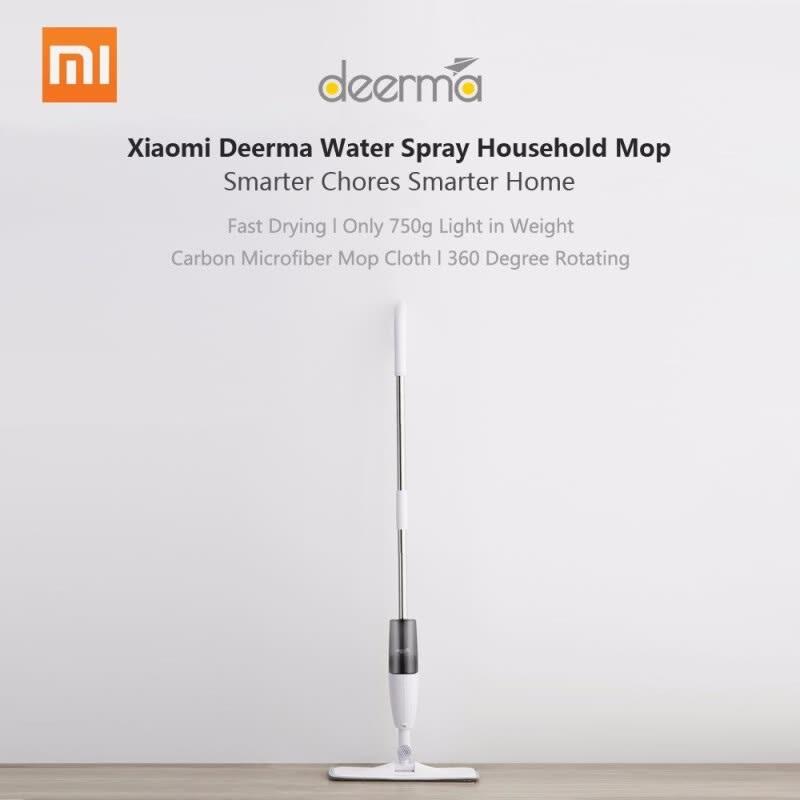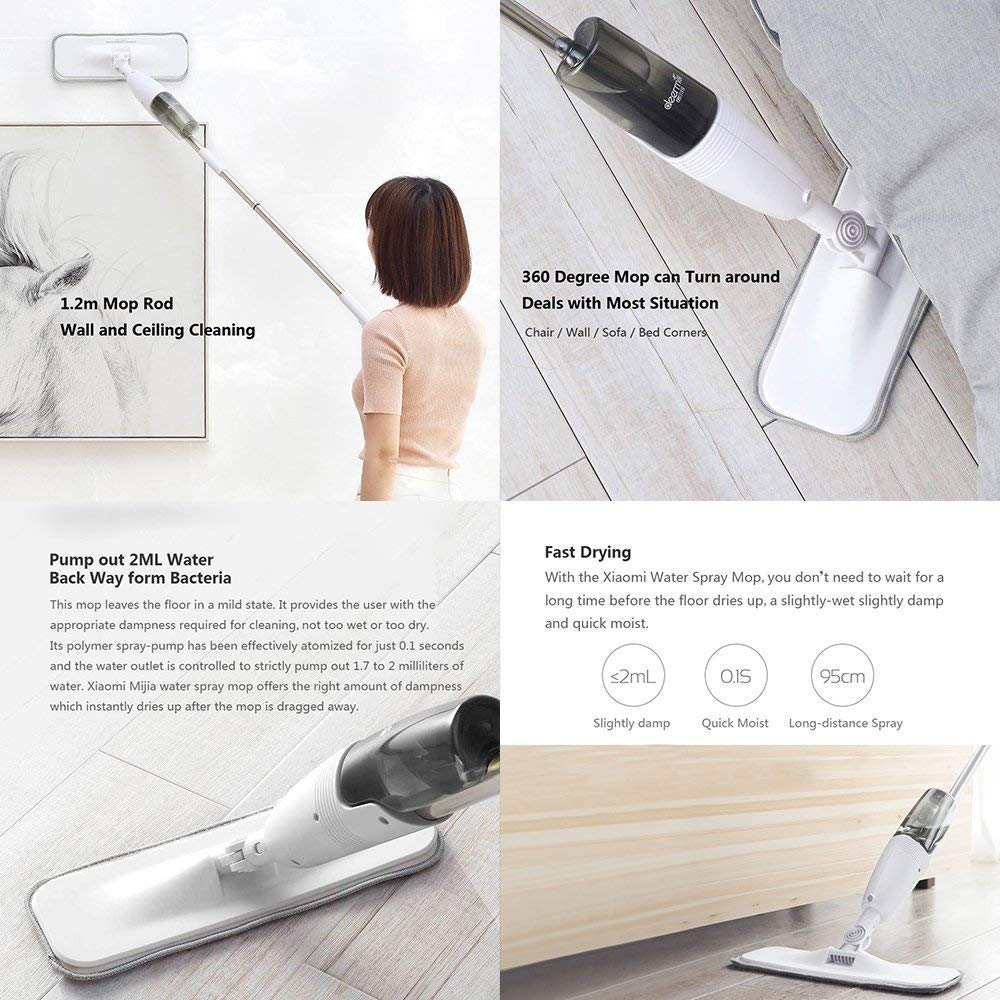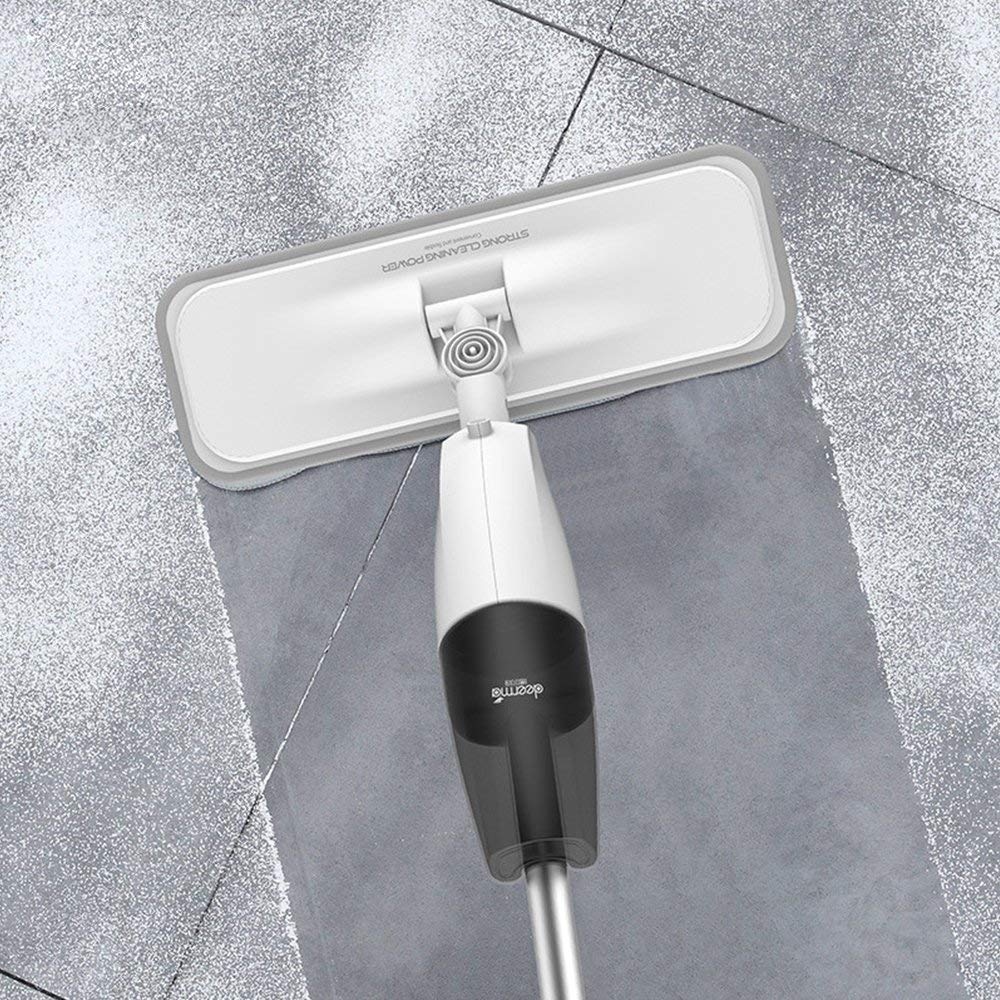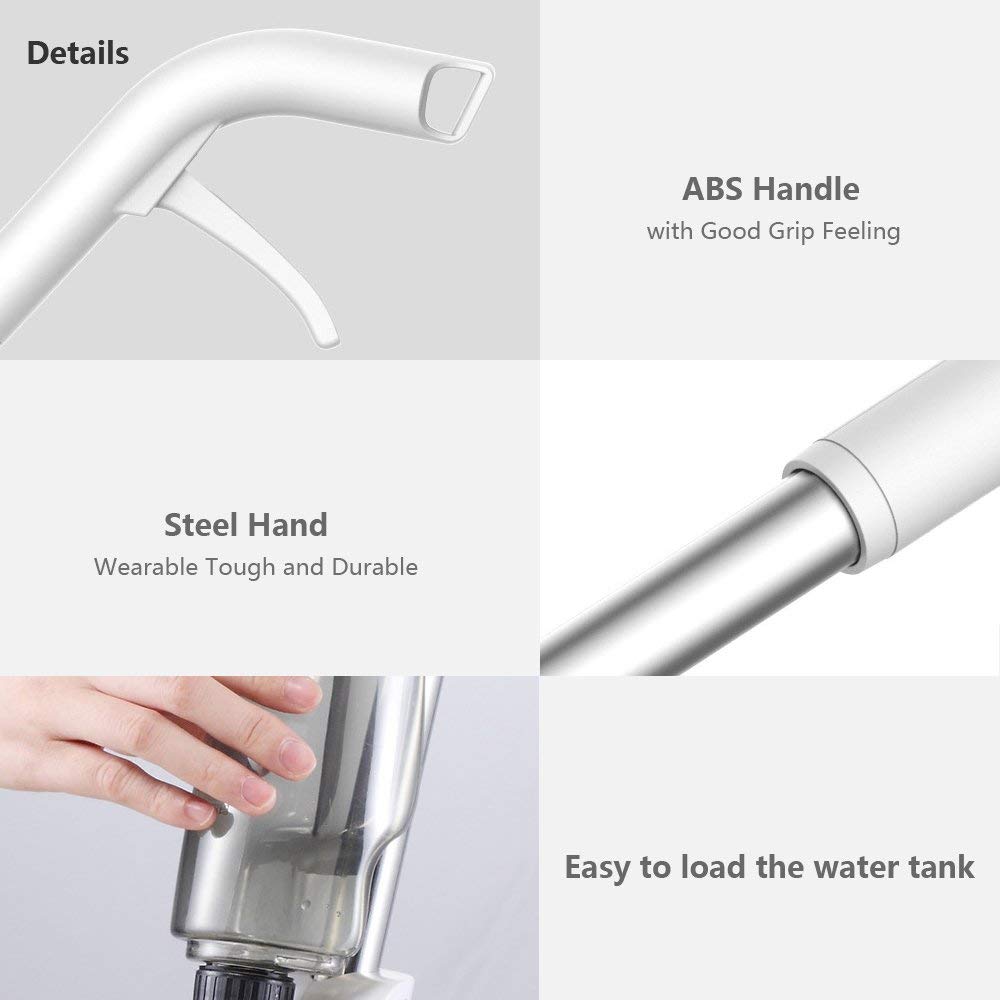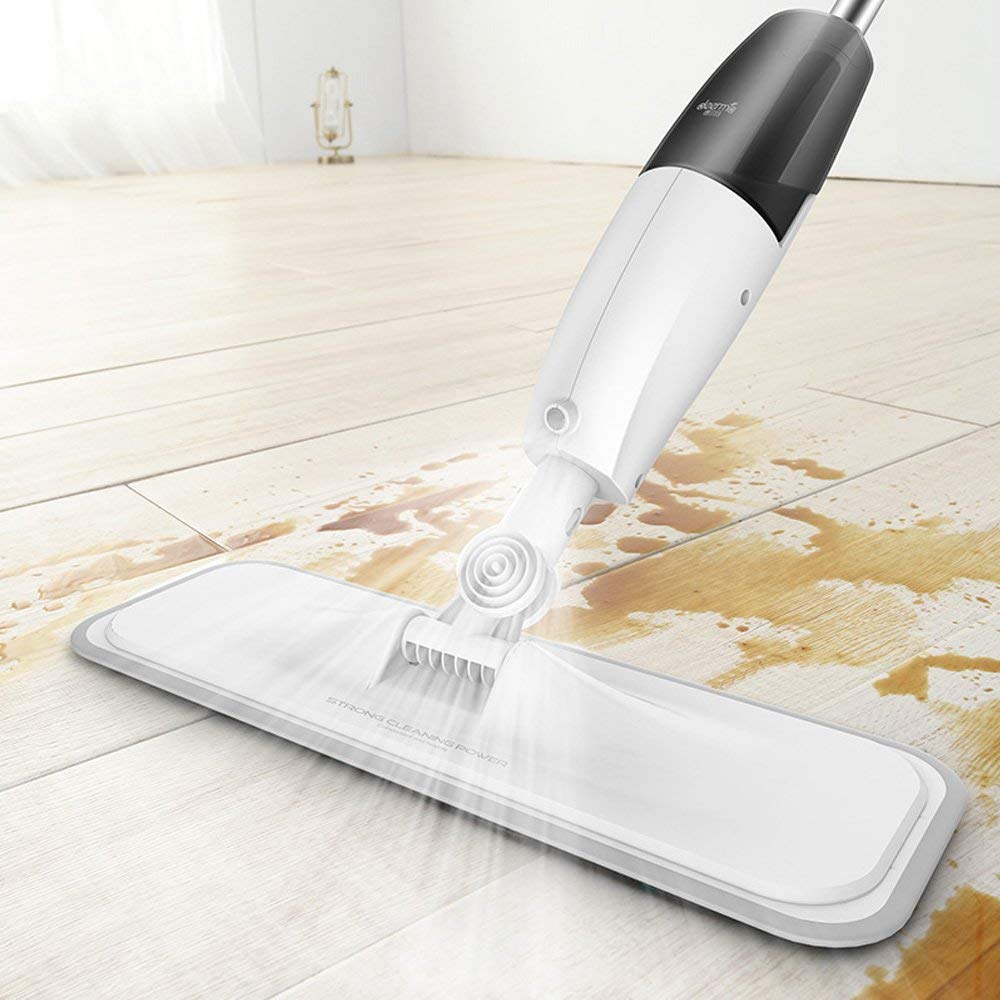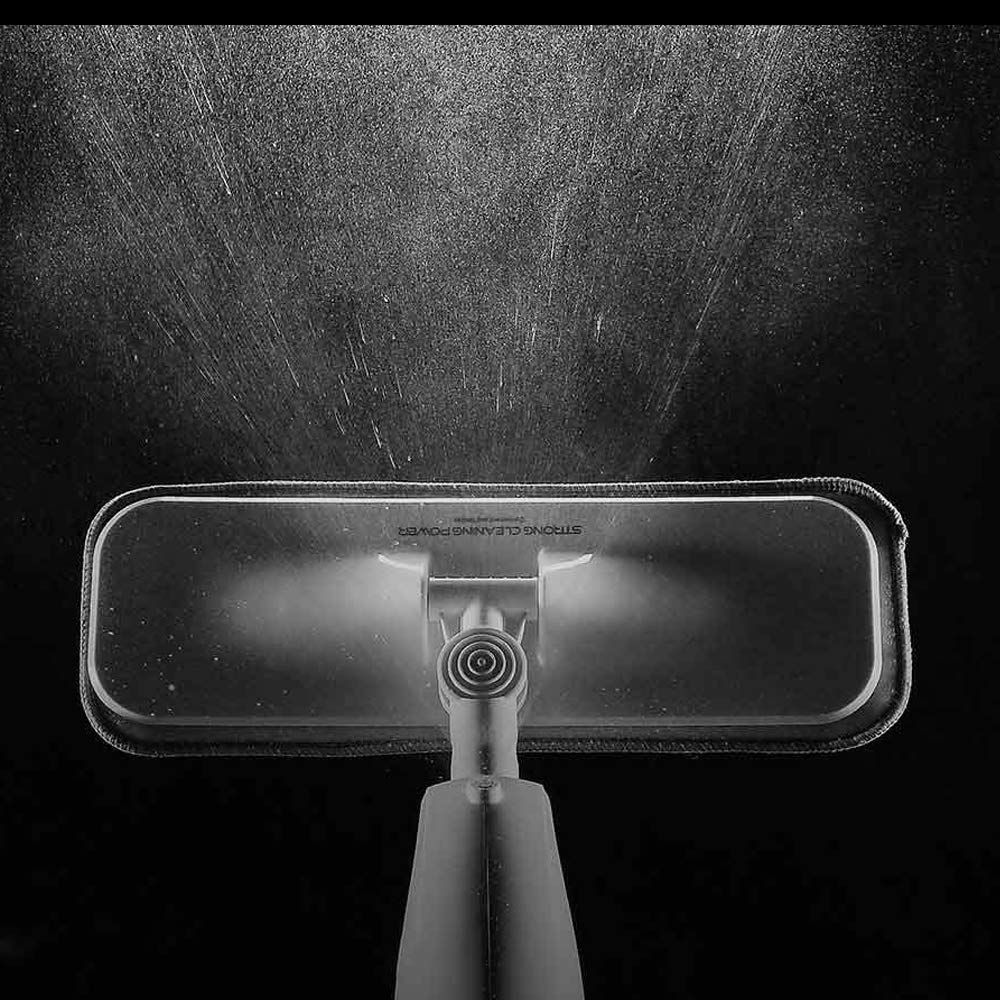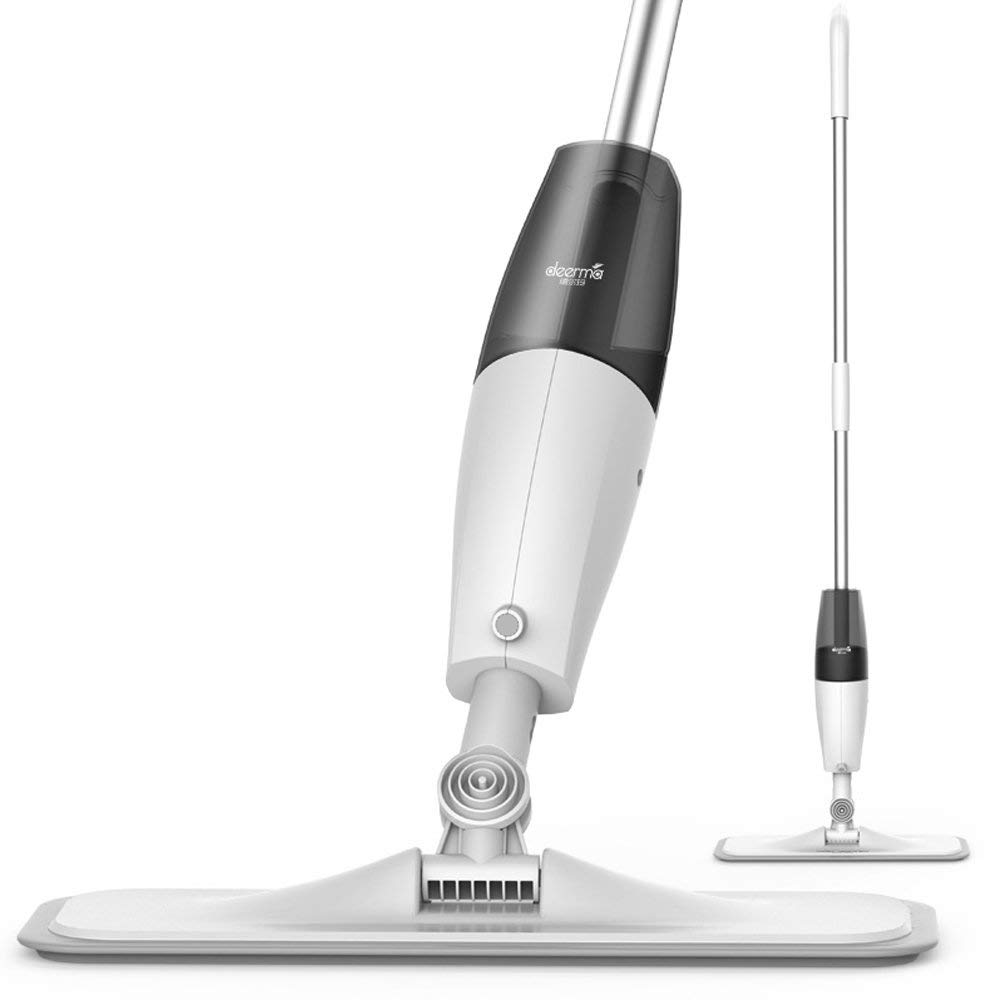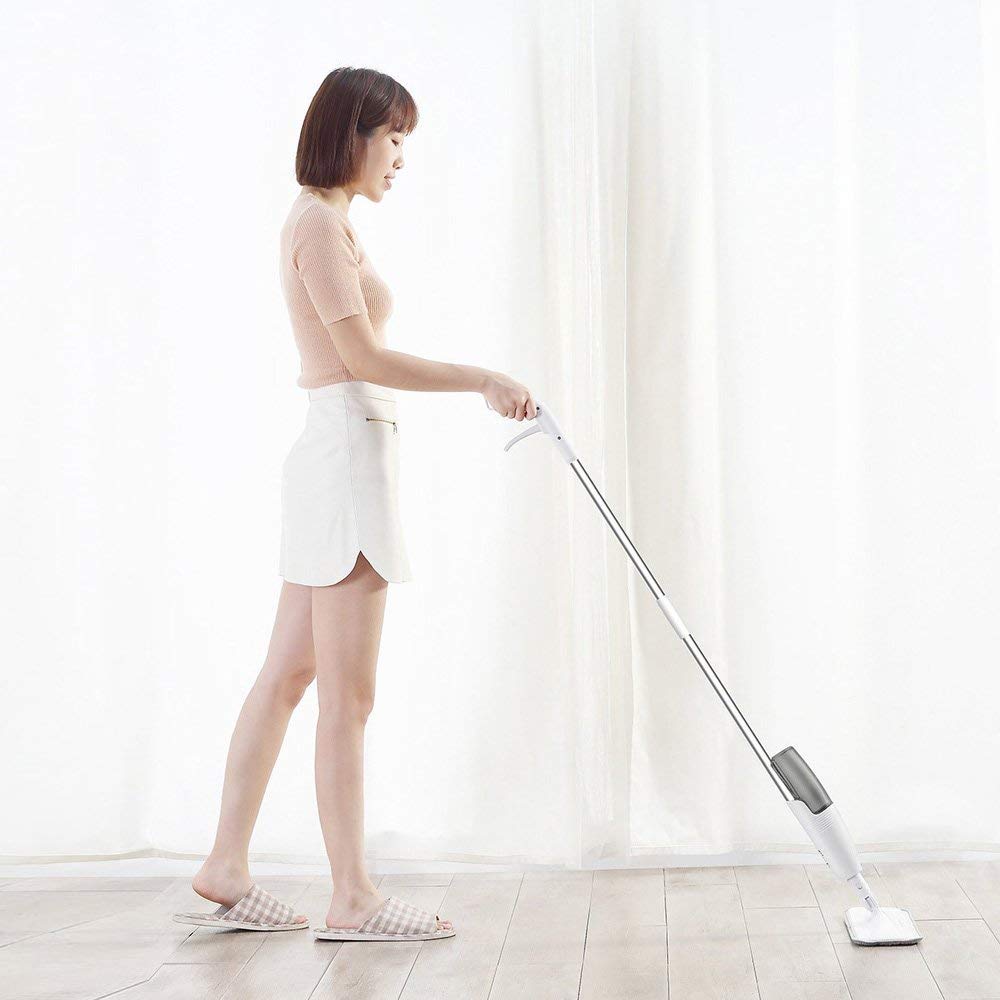 Are you worried about the problem of the slippery floor?
This mop adopts the slightly wet cleaning tech, spay water when mopping and the floor will dry quickly.
Wide spray range features labor-saving and is perfect for your family. Just weight 0.75kg, reduces your fatigue and help you to clean the whole room easily.
This mop features 350ml water tank, you can water once and finish a 100 square meters cleaning.
360° rotary mop pole detailed with 1.2m lengthen design, clean the corner easily and clean the high place effortlessly.
Your housework helper.
Main Features:
~With the slightly wet cleaning tech, spay water when mopping and the floor
~95cm long distance spray is achieved by adjusting the mop pole
~Just weigh 0.75kg, amount to 3 apples, you can lift it easily 350ml water tank, water once and finish a 100 square meters cleaning Carbon fiber dust-lock cloth, catches the tiny dust and cleans the gap thoroughly
~360° rotary 1.2m lengthen mop pole, clean the corner and high place easily
~Specification~
Brand: Deerma
Model: TB500
Dimension and Weight
Product weight: 0.7500 kg
Product size (L x W x H): 124.00 x 12.00 x 35.50 cm / 48.82 x 4.72 x 13.98 inches
Package Contents Package Contents: 1 x Mop, 1 x Replaceable Cloth, 1 x Water Tank, 1 x User Manual